Dana White said he will offer $25m apiece to Mayweather and McGregor for presumed boxing match on Colin Cowherds sports talk radio show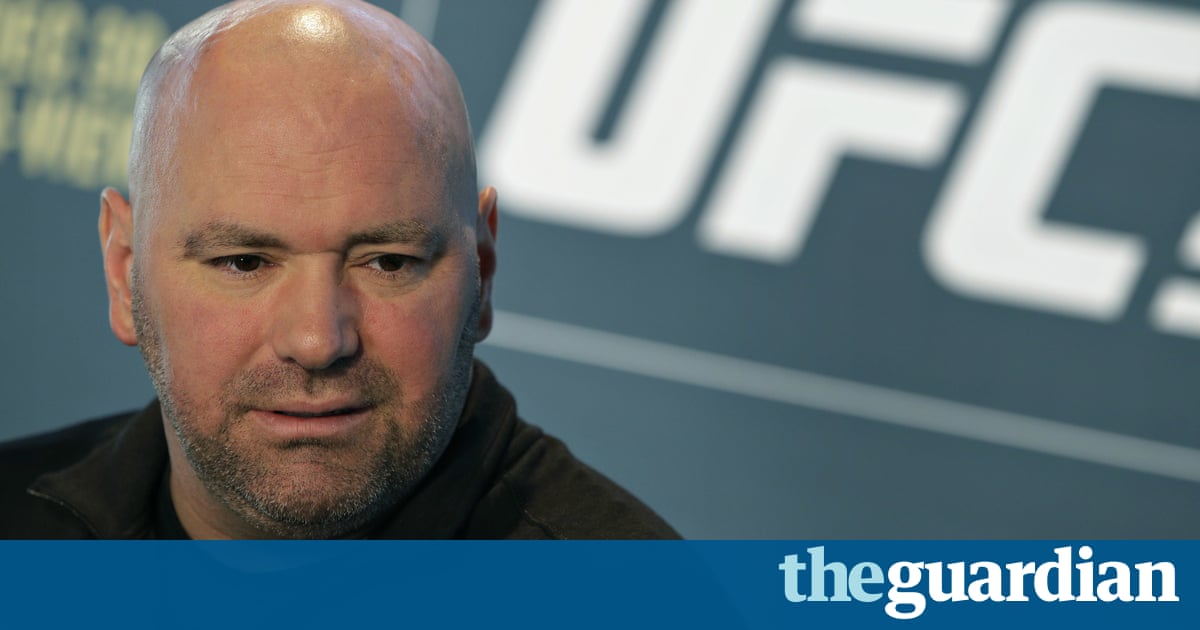 UFC president Dana White said on Friday that he would pay $25m apiece to Floyd Mayweather Jr and and MMA star Conor McGregor for a presumed boxing match with the split of additional pay-per-view revenue between the fighters to be determined.
Whites offer, put forth on Colin Cowherds sports talk radio show on Fox Sports Radio, comes two days after Mayweather, the five-division champion who retired undefeated from boxing nearly a year and a half ago, said he would fight McGregor for a base purse of $100m with McGregor taking home a career-high $15m plus a minor cut of the pay-per-view receipts.
Ill tell you what Floyd, heres a real offer, White said. Im the only guy that can actually make the offer and Im actually making a real offer: Well pay you $25 million, well pay Conor $25 million and then well talk about pay-per-view at a certain number. Theres a real offer.
Mayweather, who is in New York to support Badou Jacks bid to unify super middleweight titles against James DeGale on Saturday night, dismissed Whites offer out of hand.
Hes a fucking comedian, Mayweather said in a brief interview with TMZ.com.
Mayweather earned a guaranteed base purse of $32m for his most recent fight, a unanimous-win decision over Andre Berto in September 2015. That was down from a minimum of $100m for his previous fight against Manny Pacquiao, not including a portion of the pay-per-view revenue reported to be in the high eight-figure range.
McGregors highest disclosed purse in MMA is $3m. The Irishman last fought in November, when he knocked out Eddie Alvarez for the UFC lightweight title in UFC 205.
Read more: www.theguardian.com