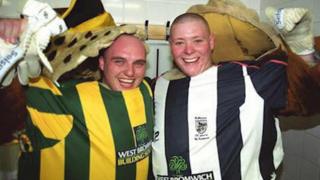 Tributes have been paid to a "much-loved" employee of West Bromwich Albion who died on Boxing Day.
Richard Eades had worked for the golf-club from persons under the age of 14 and had been one of Albion's mascots, Albi, for 10 years.
The 42 -year-old was also a qualified reviewer and controlled Boing FC, the Baggies' supporters' football team.
The club said it will "pay a full tribute" to the "much-loved father" and "Albion devotee" before the New Year's Eve fixture against Arsenal.
Midlands Live: Assassinate commission over Boxing Day death; Four submerge cautions after snow and torrent
Dave Challoner, Mr Eades' best friend, told BBC WM: "He was a 42 -year-old rascal, he was always laughing and joking, we had a good chemistry as acquaintances and as mascots. We were like brothers.
"We've had themes from all over the country because of how favourite Richard was."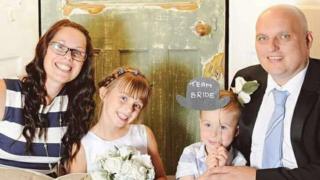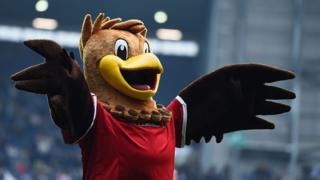 Match of the Day legion Gary Lineker paid his own tribute to Mr Eades at the end of the Boxing Day substantiate by announcing to witness Mr Eades had "sadly passed away".
"All our thoughts to his family from Match of the Day, " he added.
Mr Challoner replied: "He would have loved it. To get on Match of the Day is unbelievable."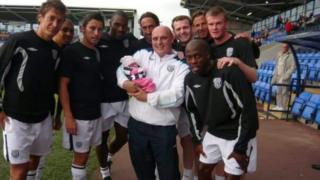 Fans too recollected him on the club's Facebook page.
Eric Thomas observation: "So extremely, very sad. But you will never be forgotten at the Hawthorns Richard. Our contemplates are with your good clas especially at this awful time."
Alex Bates added: "Deeply grieved be informed about Richard. Such a wonderful husband. First met him on an away date coach 18 years ago where he told us "hes been" baggie chick. Have accompanied him since on many occasions. Such a nice soldier! "