The rebooted action heroine channels the spirit of Indiana Jones and creepy daddy issues in a dull, derivative romp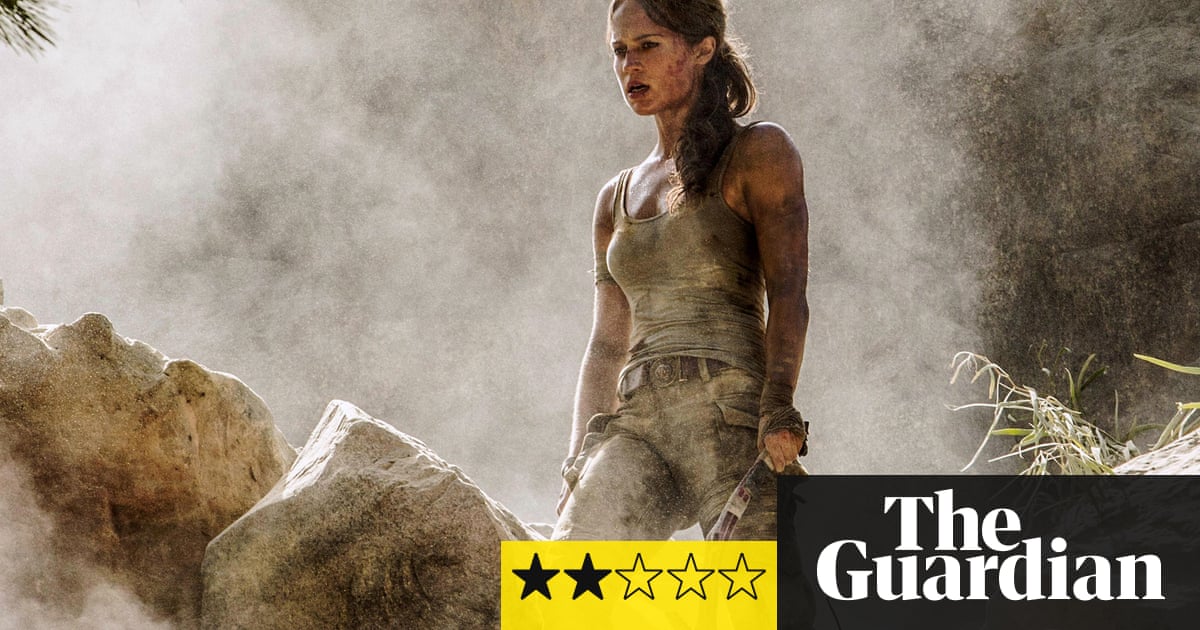 Dave Allen once said that men know they're getting older when they watch Sunset Boulevard and realise they find Gloria Swanson quite attractive. Similarly, a certain generation will sense the grim reaper's presence now that Angelina Jolie is no longer the screen face of Lara Croft, because the mantle has passed to Alicia Vikander.
This Lara is notably more serious and sensitive, and unlike Jolie, or the figure in the 90s video game – or indeed Karen Gillan in the new Jumanji movie – she doesn't have to wear cute shorts or revealing clothes, which is fair enough. But she does an awful lot of very pathetic and borderline creepy daddy-daughter pining for that all-important man in her life. It's a fantastically lacklustre appearance from Dominic West as the stately parent from a stately home, the daring anthropologist "Lord Richard Croft" (the son of a duke or earl, perhaps?).
This guy is always smiling wisely in soft-focus flashback in the grounds of Croft Manor, which has the same totemic importance as Wayne Manor, always kissing the demure infant Lara's forehead or indeed brushing his fingers with his lips and touching her forehead (eeuuww) prior to going off on one of his dangerous ethnological adventures. In one flashback, he is wearing a hideous chocolate-brown double-breasted suit. But Lord Richard disappeared some time ago, on a mission to discover the tomb of the ancient Japanese queen Himiko, on a remote and dangerous island – and he is now presumed dead.
Naturally, this grownup Lara Croft is still supposed to be a total badass, proficient in kick-boxing and mixed martial arts; she has a job as a bike messenger in London, sexily toughing it out in that streetwise way of hers, until she is ready to accept that her wealthy aristocratic father did in fact die so she can inherit the title, effective control of his company and a colossal amount of money. The family name is very important to her. At one stage, she says, proudly: "I'm sorry, I'm not that sort of Croft." The Croft she's like is Annabel.
Read more: www.theguardian.com