The Guardian and Observer sport photographer Tom Jenkins selects his best portraits from 2015 and recollects in detail how each one was created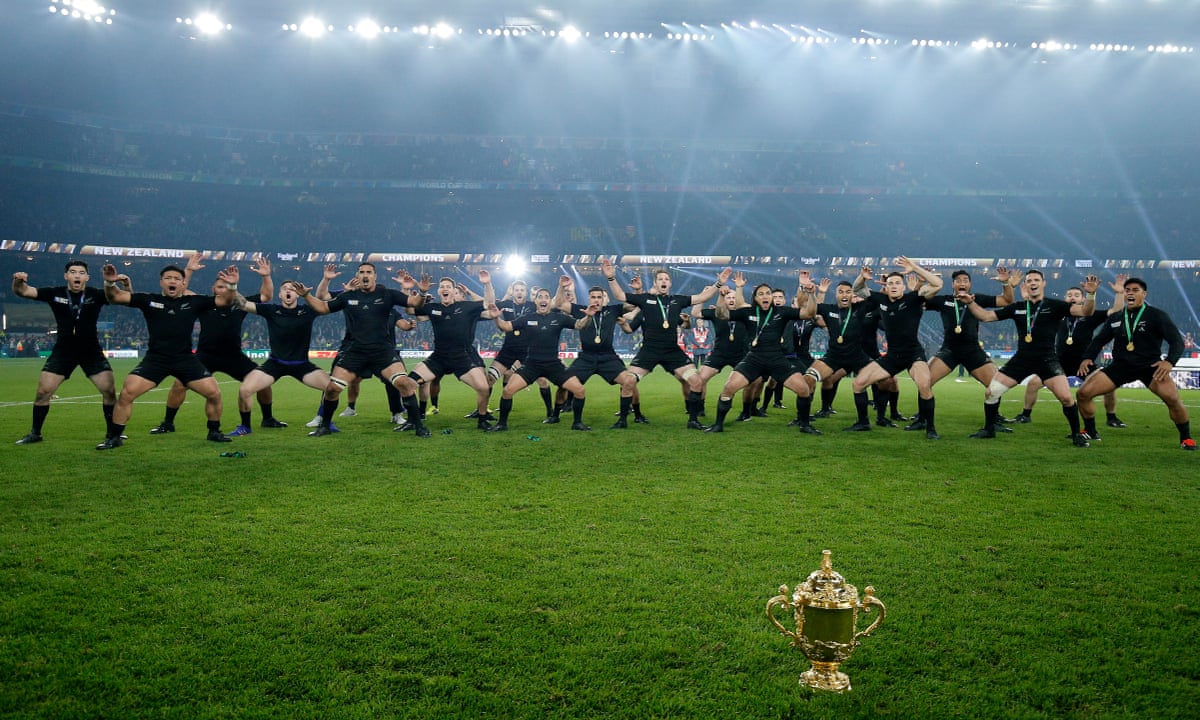 The cyclists keep going round at the London Six D ay occurrence 21 October
35 mm lens 1/800 f4 ISO 3200
Six-day cycling had returned to London, the first time the happen, which is so favourite on the continent, had appeared in Britain for 35 years. It was a real marathon for the equestrians as they played in numerous episodes over each consecutive night.
Wembleys tribute to France after the Paris terrorist attack – 17 November
24 mm lens 1/640 f4 ISO 3200
Wembley becomes red, white and blue-blooded in sympathy and solidarity with France after the Paris terrorist attacks. After photographing English love attempting to sing the French national carol I positioned myself on the halfway position to receive the players gather round the centre-circle for the hours stillnes. It was one of those hours when the shutter of my camera seemed louder than normal. I took a few frames then continued silent myself.
The All Blacks victory haka with the Rugby World Cup trophy 31 October
23 mm lens 1/800 f4 ISO 4000
Before the Rugby World Cup final started I had asked some acquaintances from New Zealand whether the All Blacks had ever performed a victory haka? I had identified Kiwi crews do this when they had prevailed sevens tournaments and also the women had done one when they won their World Cup. But no one had investigated the full All Blacks do one. I felt it could make a neat frame if it actually happened so I was on the look-out after the game. Sure enough towards the end of the lap of honour the award was placed on the grass by Richie McCaw and I sprinted on to the pitch to get a good low-pitched slant.
Charlie Line with the Rugby World Cup winners medal given to him by Sonny Bill Williams 31 October
16 mm lens 1/640 f4 ISO 4000
I was following the victorious All Blacks round the Twickenham pitch on what seemed like a straightforward lap of honour after their World cup finals final acquire against Australia, when I discerned a boy run onto the pitch in an attempt to meet Sonny Bill Williams. A security guard battled the youngster to the field but the actor was concerned for him and extended him back to the safety of the crowd. Then to the admiration of all around Williams contributed the teen his winners medal. It was a great little floor and just shows you can never take anything for granted.
New Zealand leave the pitch after their Rugby World Cup semi-victory over South africans at Twickenham 24 October
85 mm lens 1/1000 f3. 5 ISO 4000
The All Blacks troop off through the trounce rainwater after their victory over the Springboks. I enjoy the seem of finding on their faces as they realise they still havent completed their profession with one more tournament to go.
Sprinting to the try-line at the World Wheelchair Rugby Challenge 13 October
170 mm lens 1/15 f9 ISO 200
The World Wheelchair Rugby Challenge was held in mid-October just before the quarter-finals of the Rugby World Cup. I had encompassed Murderball during the course of its Paralympics and had cherished the combination of ability and often pitiless action. In this image I used a slow shutter-speed to catch how quickly Cameron Leslie, the whiz of the Wheelblacks New Zealand team, was moving as he raced towards the try-line.
England v Australia at the Rugby World Cup 3 October
400 mm lens 1/1250 f4 ISO 3200
England were being totally outplayed by the Aussies and heading for an inglorious departure from their residence tournament. Resentment presented as Owen Farrell shoulder-barged Matt Giteau and was indicate a yellow poster while Sam Burgess tried to tackle Michael Hooper round the neck.
Japan v South africans at the Rugby World Cup 19 September
500 mm lens 1/1250 f4. 5 ISO 2500
I, like everyone else, was expecting an easy Springbok victory. The dirt at Brighton was very cramped for the americans and as Japan had many photographers there I was quite happy before video games to plump for a position filming South Africa criticizing for both halves. I simply couldnt believe it, watching the winning Japan try from the other goal of the slope. Luckily get this scene helped deaden the disappointment of not is available on the right place at the end.
Wayne Rooney tallies his record-breaking point v Switzerland 8 September
24 mm lens 1/1000 f4. 5 ISO 3200
Rooney celebrates his record-breaking England goal 8 September
200 mm lens 1/1000 f4 ISO 3200
Wayne Rooney ratings the penalty that held him the record as Englands leading goalscorer. I will never forget that night in September. I came home buzzing after get Rooneys chronicle purpose from two different angles( remote camera low down behind the goals and targets and handheld camera with me on the other side of the net ). My joy soon turned to anguish as I found out the bright photographer and my great friend, Mike King, had died.
England play around with the Ashes urn at The Oval 23 August
28 mm lens 1/1250 f4 ISO 400
On their lap of reward after receiving the Ashes, the England team decided to stop and play-act a Champions League-like celebration. They all deflect down and waved their hands at the famous little urn then in unison with their officer, Alastair Cook, face-lift their arms to the sky.
Rafael Nadal sweating buckets at Wimbledon 30 June
700 mm lens 1/1250 f5. 6 ISO 400
Rafael Nadal was sweating profusely while contending during his first-round coincide on Court One at Wimbledon. It was the most wonderful day of the year and I had discovered at the change of intent how the sweat had dripped off him while contacting down to pick up a suck by his chair. By putting a converter on to my lens I could get in much closer, isolating the declines cascading from his face.
Novak Djokovic and a little fowl on Centre Court 29 June
102 mm lens 1/2000 f4. 5 ISO 400
Novak Djokovic tries to encourage a small bird to run up on to his racket midway through his first coincide on Centre Court at Wimbledon. I had noticed this bird just before the competitor started as it had certainly found something to eat in the pristine turf. For me it was a matter of patience, hoping eventually that little Tweetie Pie and the great champ would eventually make it into one chassis together.
Sebastien Buemi prevails the first Formula E hasten in Battersea Park 27 June
500 mm lens 1/2000 f4. 5 ISO 1000
Sebastien Buemi rockets through the dappled sunshine in Battersea Park as he acquires the first Formula E hasten consisting of amply electric cars to be held during Britain. There was a beautiful, small-minded spot of light-colored caused by the late afternoon sunlight exploding through some trees so it was just a matter of getting the exposure right and the focus recognize on.
Ladies Day at Royal Ascot 18 June
500 mm lens 1/800 f5. 6 ISO 400
Enjoying a big fat cigar in the Royal Enclosure on Ladies Day at Royal Ascot. I always affection "re going to the" Royal meeting at the course as it furnishes numerous opportunities both on and off the way.
Santi Cazorla takes a selfie after the FA Cup final 30 May
24 mm lens 1/1250 f3. 5 ISO 1600
Arsenal had completed a straightforward 4-0 victory over Aston Villa to win the FA Cup for the second largest time in a row. Amidst the celebrations, Santi Cazorla decided to pick up my camera that was stationed just behind one aim and proceed to take selfies with his team-mates. Unfortunately the cameras focal distance had been fixed by me to around two metres, thus making all Santis crackings out of focus.
Chelsea celebrate prevailing the Premier League 24 May
115 mm lens 1/1250 f4. 5 ISO 1600
Chelsea celebrate winning the Premier League in May with Didier Drogba acting as cheerleader after the trophy representation. At the time this situation seemed quite run-of-the-mill to me. Now it seems staggering given the turned back in fortunes at Stamford Bridge. And there on the right of chassis is the chortling Jose Mourinho with the clapping doctor, Eva Carneiro, by his surface.
Steven Gerrards final match at Anfield 16 May
500 mm lens 1/3200 f5. 6 ISO 400
Steven Gerrard kisses one of his daughters before playing his final match at Anfield for Liverpool. I knew there could be good scenes but exactly when and where it was hard to tell. I recollected best available images might be film after the game but Gerrard proceeded around the lurch surrounded by TV cameras and stewards, making it very hard to see him clearly.
Anthony Joshua in a Brentwood gym 11 May
50 mm lens 1/2500 f1. 4 ISO 400
Anthony Joshuas star continued to rise throughout 2015 and Im convinced he will be a heavyweight champion in the not extremely distant future. When I went to take his portrait in May he couldnt have been nicer and abnormally for a top sportsman gave me abundance of time. The sun was gleaming into the figurehead of the training room so I decided to lay some reflectors on the floor to ricochet some light up into his face. Then I use an opening on my lens that gave me a tiny depth of realm to centralize all the focus purely on his looking eyes.
Keighley Cougars sorrow team-mate Danny Jones 10 May
16 mm lens 1/1000 f6. 3 ISO 640
Keighley Cougars remember Danny Jones. The Yorkshire rugby league team had been rocked by the death of their hotshot actor who had collapsed during a game in London the previous weekend. The players situated a crown determined in the quantity six members of Joness jersey on the centre-circle and lined up around it for a minutes stillnes. An extremely moving moment.
Mathias Pogba, friend of Paul, Crawley Town FC 29 April
40 mm lens 1/200 f11 ISO 100
Mathias Pogba, whose friend Paul was about to play for Juventus in the second leg of a Champions League semi-final, envisioned at the Checkatrade.com Stadium in Crawley. I actually needed to show a down to dirt, lower-league backdrop for this description. The atmosphere is helped by the colourful sky that fortunately made stormy just as the film started.
A tearful Tony McCoy after his final hasten 25 April
24 mm lens 1/1600 f5. 6 ISO 500
I didnt remember I would ever is that this see the great AP McCoy mopping away a snap after a race. Without doubt one of the most severe sportsmen I have known, he couldnt keep the passions back as he paraded in front of jam-packed sits at Sandown Park after his final hasten. He has a guiding and comforting hand on the leg from his faithful sidekick and agent Dave Roberts.
Wigan Warriors v Warrington Wolves Super League match 16 April
500 mm lens 1/800 f4 ISO 4000