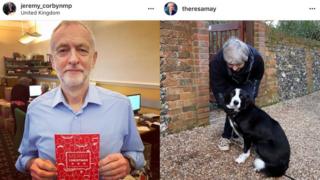 Conservative MPs have been offered seminars on how to use Instagram, the picture-sharing app more usually associated with animals and brunches, following criticism of their social media strategy.
Party chairman Brandon Lewis lately arranged a train seminar for MPs on setting up an report and "creating effective content".
As more MPs sign up to use it, we followed as many as we could find to understand what it could tell us about how they are communicating with voters.
1. It's not as large as Twitter or Facebook
It's still national minorities concern among legislators, relatively speaking. About 90% of MPs have Twitter profiles and the great majority have Facebook pages, but exclusively about a third usage Instagram.
Of those who are on Instagram, the accounts are not always updated regularly and tend to have far fewer partisans than on Twitter or Facebook.