A witness describes the horror of the attack on aid lorries near Aleppo, which killed 20 beings and left the ceasefire correspondence perilously close to collapse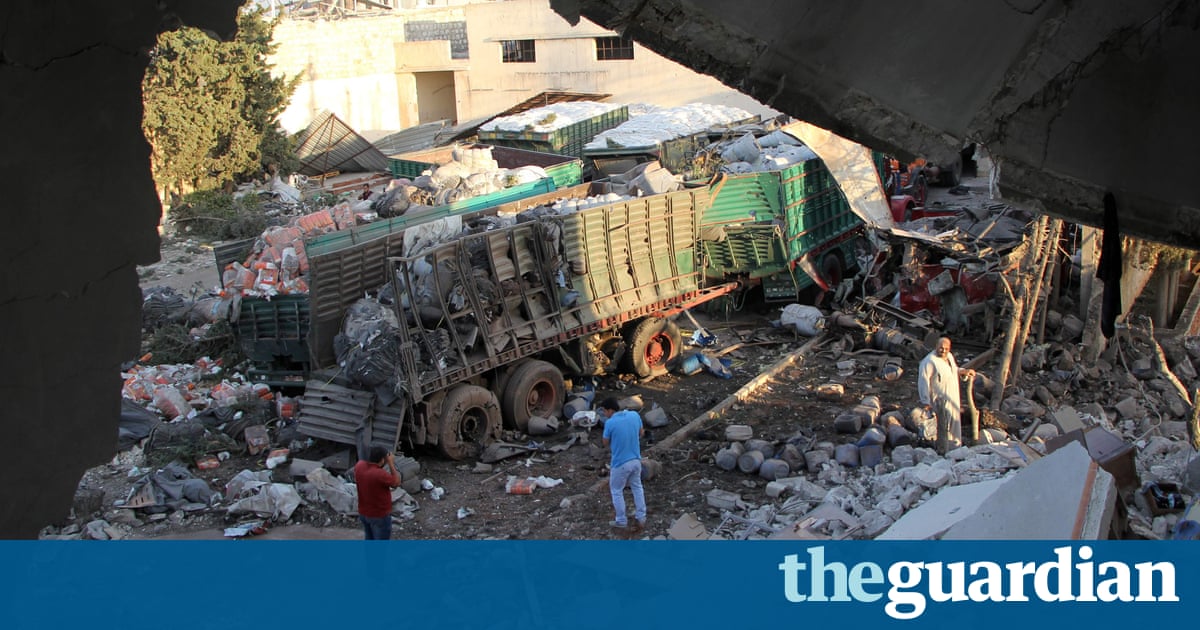 Shouting for survivors amid the flaming wreckings of lorries, the aid employee was panicking. Its September 19 and we have just been attacked by airliners, he yelled as guys called madly for help from the darkness.
The epitomes captivated on video in the immediate aftermath of the two-hour onslaught on the aid convoy on the countries of the western outskirts of Aleppo uncover the terror of those who endured and their sicken at having been targeted on an approved travel to extradite supplyings as part of the ceasefire slew brokered by Russia and the US.
Among the dead was Omar Barakat, a father of nine who was heads of state of the Syrian Arab Red Crescent in the town of Orem al-Kubra, a human directly involved in securing grants for the mission the first of its genu in the striving eight-day truce. A total of 20 civilians and aid laborers were killed, officials said.
Read more: www.theguardian.com