Sean Dyches team were the best in last seasons Championship but bizarrely the squad has not been strengthened and "if its not" addressed they jeopardy another admirable failure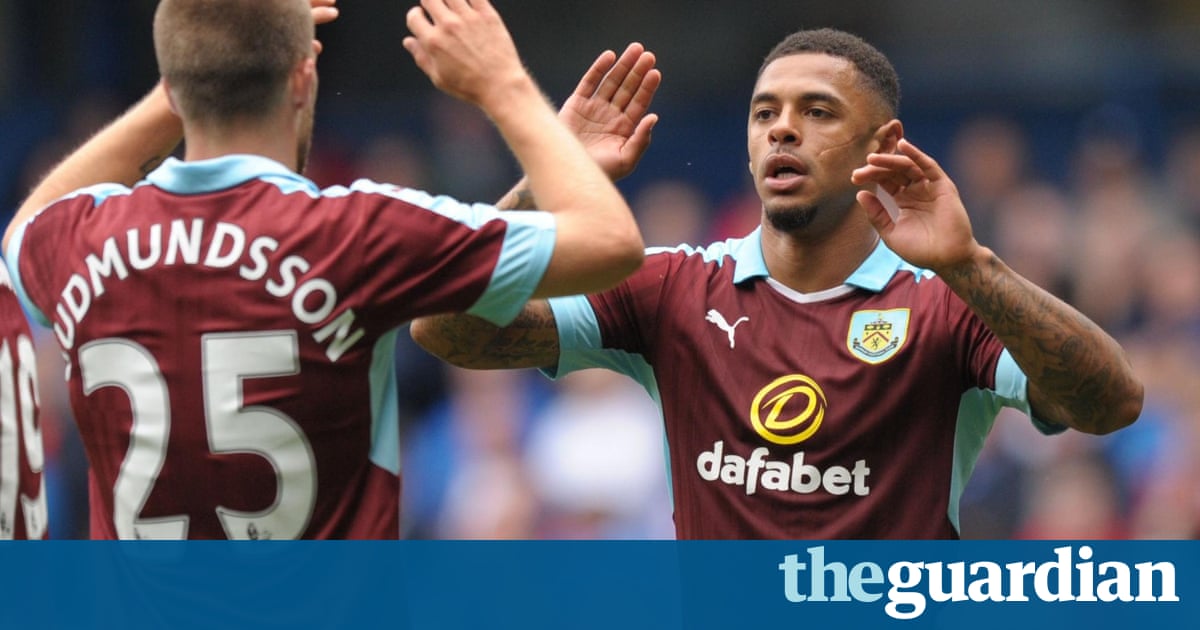 Guardian novelists prophesied place : 19 th( NB: "thats just not" necessarily Nick Millers prediction but the average of our scribes gratuities) Last seasons point : 1st( Championship) Odds to prevail the league( via Oddschecker ): 1,000 -1
It is not news that life in the Premier League can be tough for a promoted back, but the summer that two of the three comes real from the Championship have digested has brought that into pretty stark focus. Steve Bruce made good on a longstanding counselling by resigning from Hull City, after a lack of act in the delivery sell, and although happens at Burnley are not quite at that stage, you could forgive Sean Dyche for wonderingif advertisement last season was worth the bother.
The season is less than two weeks away, and Burnleys squad for the Premier League is currently weaker than it was in the Championship. Joey Barton left on a free assign, Michael Duff has taken a coaching persona, a few other force players have been released and merely the Charlton pair Johann Berg Gudmundsson and Nick Pope have come in. Throw in Leicesters pursuit of the center guard Michael Keane and a few unconvincing presents for some Football League midfielders, and youve got a transport window to register under frustrating.
This is, to say the least , not standard, particularly when one considers the business that Middlesbrough, the third promoted area, have under their regions. Burnley might not have the financial muscle to clue Vctor Valds, lvaro Negredo or Viktor Fischer, but a little more help would be nice. Other than the two subscribes( neither definite Premier League first-teamers ), their its most important business has been the purchase of some brand-new floodlights. In fairness, "theyre about" 11 m taller than the previous ones, so that should be a boost.
Burnley apparently do not have a collection of jokers blockage up their squad. Andre Gray was the Championships player of the season, George Boyd is delightfully consistent and there is a reasonablenes the Premier League champs miss Keane so much better. They won the Championship last season as they are best available unit in the separation, if not ever "the worlds largest" free-flowing, attractive clothe. Nobody tallied more destinations and exclusively one unit admitted fewer. No side won more games and their last-place demolish came on Boxing Day. In the closing weeks of the season the scrap for automated promotion was a three-way duel between them, Boro and Brighton, but the Clarets stayed strong while the others spluttered towards the line.
This was perhaps a testament to Dyches management and the steely nature his areas are steeped with. In the spring it did for a while seem as if they were running out of steam: renditions lowered and parts were collected in less than persuading fad, but the critical parole is collected. In the Championship, you do not necessary shining achievements when you drop exclusively 14 extents in the last half of the season.
But still, acquiring the second tier does not necessarily mean you will be any good in the first, especially if you retain a short limbs, long pockets program when it comes to buying musicians. Perhaps the neatest summary of Burnleys approach to transfer business this summer was their 3m opening bid for Derby midfielder Jeff Hendrick. This is a player aged 24, who was one of the very best midfielders in the Championship last-place season, an international with 25 detonators who has just experienced a fine Euro 2016 with Ireland. Of track, this was just a first offer, a toe in the water, but if Burnley expected any other response rather than being heartily laughed at then they have a strange panorama of the carry market. Three offers for the Brighton midfielder Dale Stephens have also apparently been dismissed as substandard, so it was no wonder Dyche rendered the members of the committee, shall we say, a gentle nudge after a recent friendly.
The chairman and the board have told me there are certain constants and guidelines and I have told them the specific objectives we want and its down to them now, Dyche said. We know we have to add to the quality level and we are looking to do that. Ive told the board the type of quality we need and the players we need and the chairman is working actively to try and get them over the line. Its down to him now to find the finance for the deals.
The big problem Burnley have is they need to spend money not simply to progress but to tread water: one only has to look at Bournemouth, who have lashed a chunky 15 m on Jordon Ibe and apparently will not stop there, to understand what they have to keep up with. Meagre additives might be financially prudent, but you have to wonder about the intentions and, dare we say it, aspirations of a golf-club who stick to their parsimonious approach so consistently. It goes without saying that the sums demanded by societies, actors and agents legislated the absurd tier some time ago, but at some phase you surely need to hold your snout and pay up.
Read more: www.theguardian.com