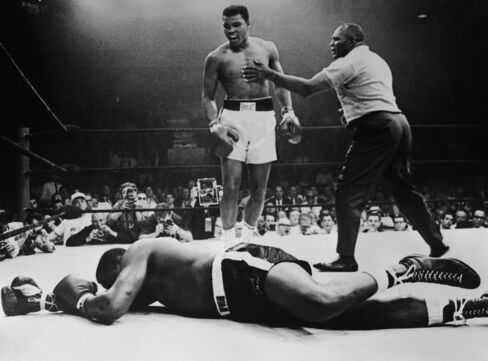 Twitter: Muhammad Ali on Twitter
Muhammad Ali, the insolent, fleet-footed heavyweight boxing champ whose attractivenes transcended boasts and manufactured him a world-wide emblem of social change, has died at 74.
He died Friday, Bob Gunnell, a spokesperson for the family, said in an e-mailed announcement. Ali, who called himself The Greatest, was hospitalized in the Phoenix area with respiratory troubles earlier the coming week, the Associated Press reported. He suffered from Parkinsons disease, a neurological affliction that some doctors attributed to the innumerable blows to the foreman he took during two decades as a boxer.
Muhammad Ali was The Greatest. Period, President obama said Saturday in an e-mailed statement. Ali shook up "the worlds". And the world is better for it. We are all better for it.
Twitter: Mike Tyson on Twitter
Alis illness prematurely silenced one of the largest self-promoters, agitators and entertainers in sports history. He delighted sportswriters with his poetic putdowns of antagonists and was outspoken as well on race, belief and campaign. He managed to emerge from his firebrand times as something of a statesman, saluted during the opening ceremonies of the 1996 and 2012 Summer Olympics.
Defended Religion
He protected his belief in December after Republican presidential nominee Donald Trumps proposed call for a ban on Muslim immigration to the United States, saying in a statement to NBC News that Muslims have to stand up to those who use Islam to advance their own personal agenda.
For columnist Stephen L. Carters take over Ali, click here
For more coverage of Alis life and legacy, click here
In the ring, Ali plucked off some of boxings biggest disturbances. He firstly won the heavyweight deed in 1964 by defeating the fearsome Sonny Liston. Exiled from boxing for more than three years for denying armed initiation during the Vietnam War, Ali returned to the ring and reclaimed the heavyweight region by handing George Foreman his first defeat in the 1974 Rumble in the Jungle.