The unbeaten Russian represented his UFC lightweight claim against Conor McGregor, then climbed into the crowd to riot with the Irishmans team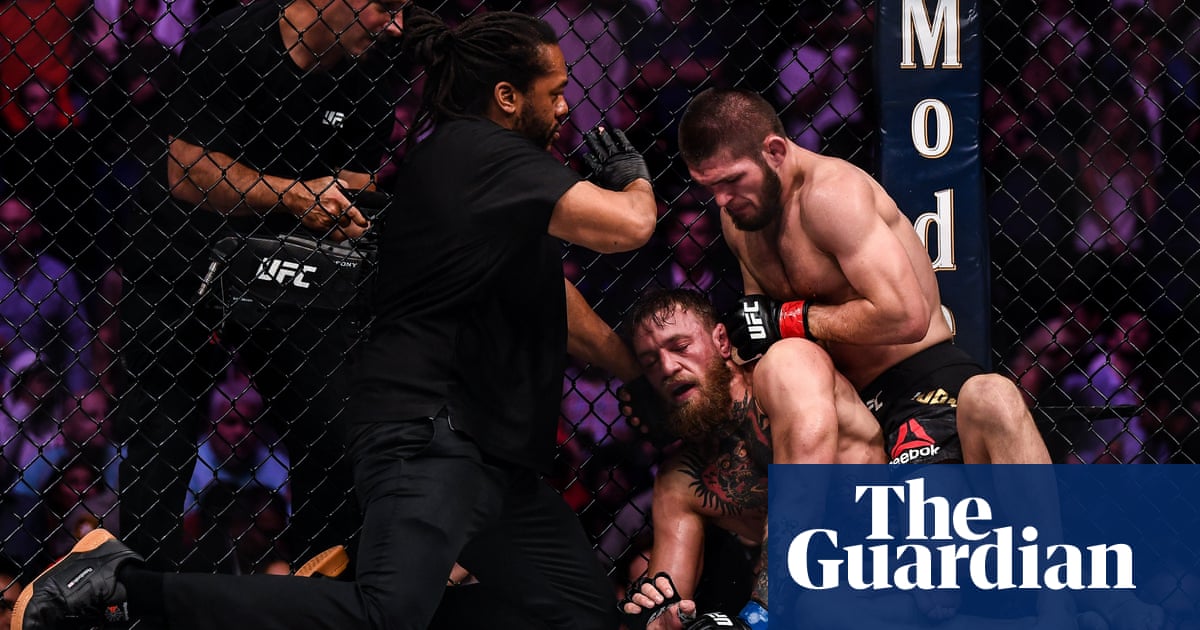 Khabib Nurmagomedov eventually exploited the cervix crank, and almost immediately Conor McGregor's right hand impressed his left shoulder in succession, a signal of submission, and the proverbial flag of truce in a battle of attrition.
It was the glistening moment of the Russian's career. But then, in an number of spontaneous stupidity, the moment was ruined.
Nurmagomedov apparently wasn't satisfied to plainly attest he was the superior boxer in the octagon on Saturday night at UFC 229. No, for Khabib, the fourth-round finish that should have been the consummation of months of vitriolic barbs between both camps wasn't enough to conclude the feud.
The unbeaten lightweight champ contended Thursday that he wouldn't shake McGregor's hands even after the fight. The terms clearly weren't your usual pre-fight fare meant to sell tickets. Khabib took it all to heart. The offenses about his Muslim faith; the jokes about Dagestan; the litter talk is targeted at his father, Abdulmanap.
In a wild, surreal background at T-Mobile Arena, Nurmagomedov hurled himself over the top of the cage, across an officials' counter and onto the flooring, all in order to exchange pierces with Dillion Danis, the Irishman's jiu-jitsu coach. Soon after, the ugly fracas spilled inside the confines of the octagon.