James DeGale and Badou Jack retain their super middleweight deed loops after engaging to a majority draw in their fusion bout in Brooklyn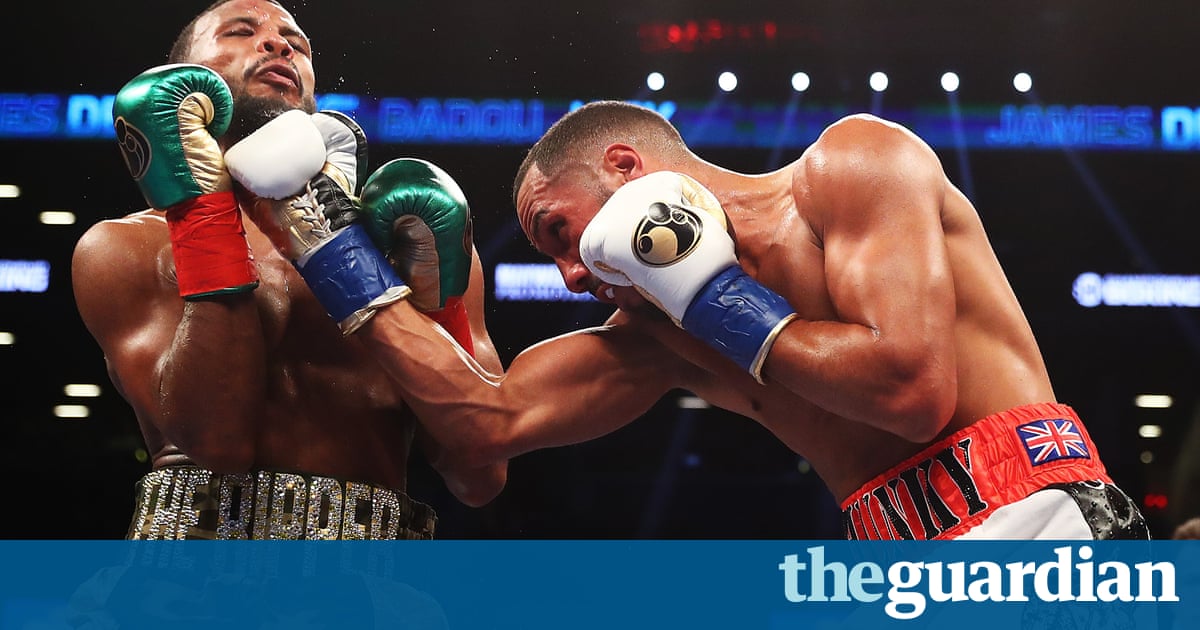 James DeGale clattered to the canvas in the final round of Saturdays super middleweight title fusion contend, dropped by a counter privilege uppercut that Badou Jack had seemingly pulled from his back pocket. The Olympic champion, who had knocked Jack down in the opening round and hastened to an early lead on the scorecards, was on the storey for the first time in his profession and in serious peril with practically two minutes until the bell.
It was the sort of white-knuckle drama only a championship push can grow. And when the southpaw from London beat the count and somehow flailed out of emergency situations to finish on his feet, the bellowings from the crowd of ten, 128 at the Barclays Center proved the calibre of valour on display. When the scores were announced, DeGale and Jack were no closer to the unification of their super middleweight deeds than before. One ringside judge tip-off it 114 -1 12 to DeGale while the other two scored it 113 -1 13: a majority elicit.( The Guardian had it 113 -1 13.)
It was an encounter that had it all: knockdowns both styles, a lost tooth, a move punch that nearly knocked out the ref. But most importantly, round after round of fearless two-way action between the two good soldiers in their weight class. It was as close as campaign as youll meet, one that is bound to appear on push of its first year listings in December.
But Floyd Mayweather Jr, who helps Jack, learnt it differently. And in singer his opposition did his fighter and the boast a disservice, casting disproportionate debate on an otherwise banner night for boxing. It started when he hijacked the mic after both fighters initially carried passion for a rematch during a joint in-ring interview.
James DeGale is a hell of a fighter, but tonight he didnt triumph, Mayweather said, motivating a crescendo of boo from the crowd. Badou Jack was the very best soul tonight.
Read more: www.theguardian.com