Canelo lvarez and Gennady Golovkin both made weight ahead of their hotly anticipated middleweight showdown on Saturday night in Las Vegas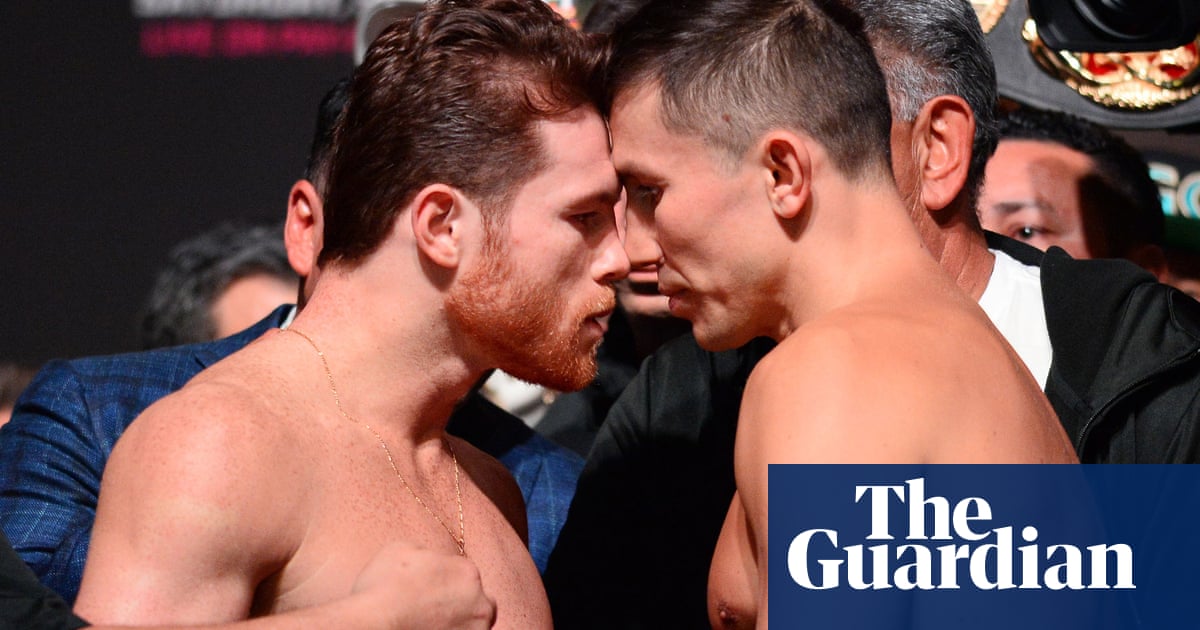 Gennady Golovkin and Canelo Álvarez both made weight on Friday afternoon ahead of their much-anticipated rematch for the world middleweight championship on the Las Vegas strip.
Golovkin, who emerged first in a black Jordan Brand sweatsuit before stripping down to his underwear, was first on the scales and came in safely below the division limit at 159.6lbs. Álvarez, sporting a thin red beard and bounding up the stairs, tipped the scales at 159.4lbs in front of several thousand spectators at the T-Mobile Arena, where they will face off for the second time in 364 days on Saturday night.
Both men appeared in immaculate physical condition when they disrobed with Álvarez claiming a slight edge in crowd support. Canelo quickly invaded Golovkin's space when they came together for the traditional staredown and briefly drove his forehead into his opponent's, but Golovkin stood expressionless, staring right back until they were separated by a mass of humanity after about 15 seconds.
Afterward Golovkin, who's become as adored for his broken-English bon mots as his crowd-pleasing style, scoffed at the theatrics of his opponent, preferring to place his focus on what lies ahead: namely, the defining test of his career.
"I saw he is like a clown, he is like a showman, he is not true guy," Golovkin said. "Tomorrow you'll see a real war. This is not fight, this is not regular fight, (this is) like special war."
Álvarez claimed the face-off as a psychological win, saying through an interpreter: "I got excited from seeing all the fans. They motivated me to do that right now and more than anything you're going to see, I defeated him at the weigh-in, now it's time to defeat him on Saturday."
He added: "I don't like to talk. Tomorrow I will show you instead of words."
Read more: www.theguardian.com