After Jon Joness withdrawal Daniel Cormier should have been a hero in Las Vegas on Saturday night. Instead he was treated to a chorus of boos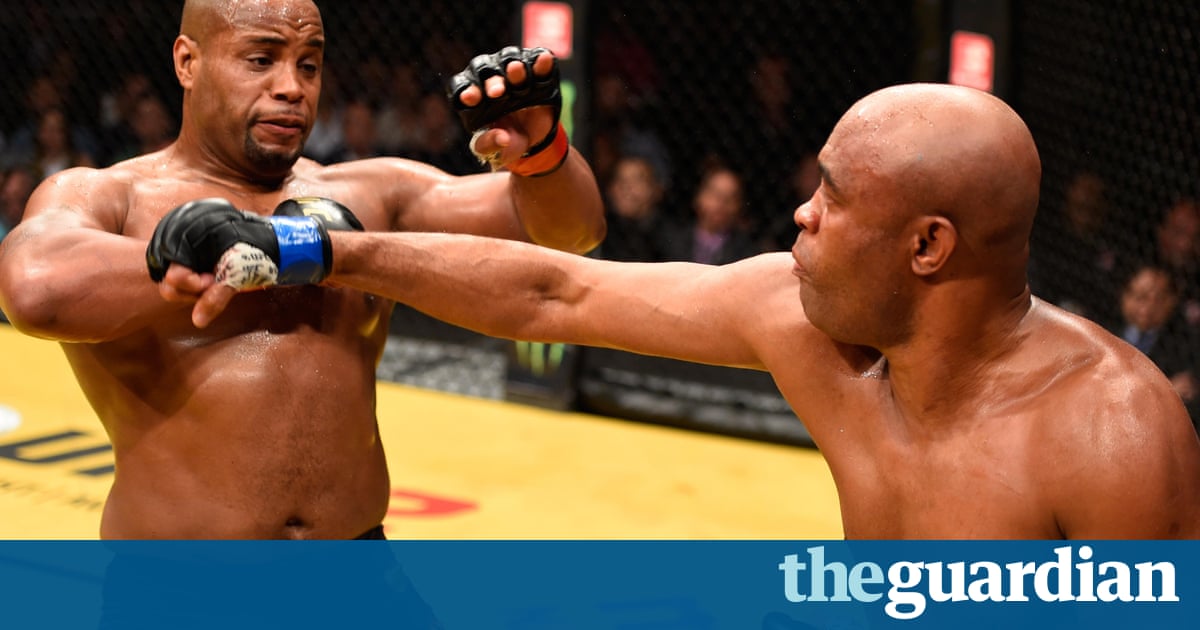 Boos poured down on the one male boxer who had done nothing to spoil the highest level of UFC 200 but what could Daniel Cormier do? He was the loser on a darknes when he was actually a win and none of it making such a appreciation. His headline fighting against Jon Jones blew up on Wednesday night when his foe tested positive for a censored essence. Instead of walking out on his employer Cormier admitted a last-second fight against one of the large UFC champs, Anderson Silva, for half the money he was going to make.
And now they were booing him? For saving the contest? For prevailing? Daniel Cormier should have been the hero of the darknes. Instead he was everybodys bad guy.
What value is there in doing the right thing? Cormier perhaps should have left UFC 200 s lineup the moment the organizations chairperson Dana White told him about Joness miscarried measure. But doing so would have detriment the card in the UFCs signature event. Cormier didnt want to do that, so he make the UFC deposited him with Silva and took everybodys wrath.
None of this was easy to do. Cormier had spent months preparing to fight Jones, a male he loathes and in an instant that the project works was devastated. The deal with Silva wasnt finalized until Thursday evening, leaving him hours to prepare before Fridays weigh-in. Then Saturday he marched into the event he saved and get booed.
The followers in Las Vegass brand new arena apparently missed a battle with piloting fists and shaking legs, merely Cormier doesnt do operating fists and fluctuating legs. Hes a wrestler, an Olympian. His best weapon is fighting. And so on Saturday night, against a hotshot "hes never" campaign, weighing 10 pounds little, he did the smart thought. He battled. The more he fought the more the arena filled with boos.
I cant truly pay attention to that anymore, he spoke late Saturday night, after he watched Silvas coach-and-fours carrying the onetime middleweight endorse around the ring on their shoulders as if it was Silva who had prevailed. Parties dont understand the situation I had the coming week.
By agreeing to fight Silva, Cormier was in horrible rank. He was taking on a great endorse who is immensely favourite and likewise someone who has not officially won a UFC fight in four years, who is two months collected from gallbladder surgery and hasnt improved since. Silva, he knew, would fight with centre. That pushing would invigorate followers who longed for the purposes of an disturb and it would construct Cormier a criminal. He couldnt winning, even when he did.
Silva never had a the expectations of win in the octagon. Cormier virtually attracted him off his hoofs, pinned him to the matting and sat on him for three rounds while frequently punching him about the pate. The fans did not enjoy checking their hero treated this poorly even if it was the right tactic for Cormier to employ. They likely didnt are well aware that Joness positive research forced UFC officials to cut Cormiers paid under the fight from$ 1m to $500,000. This while just knowing that another former endorse, Brock Lesnar, was get $2.5 m despite not having pushed in the UFC for five years.
None of this was fair. Cormier knew it wasnt fair. But what could he add? He had to fight the fight he had been given and accept the money that was offered. He had operated boxers in from all over "the worlds" to help him prepare for Jones, he was still over weight, well into his workout plan to cut an extra few pounds before Fridays weigh-in. He didnt have a proper plan for Silva. He is a man of attires and procedure. He dislikes interruptions to his routine.
I went out there and fought, "theres lots" of people who wouldnt do that, he articulated. The probability versus the reinforce was not in my advantage, honestly.
The reward was watching the man he pulsated soundly being treated like the winner. Silva himself knew he was likely treading into a defeat but he said he wanted to challenge himself, which is why he "ve called the" UFC and is necessary to replace Jones despite his lack of readying. He said his children told him he was crazy for taking the fight.
Silva seems to feed off the roaring mob and the feeling of standing in the octagon, which is now being the last home he would have imagined being just three days before. He purported a few kicks at his resist but it was fruitless; Cormier readily took him down.
Stand them up! the devotees sung at the ref. He did so once, to a huge boom, before Cormier pulled Silva back to the canvas and flopped on top of him. Down called the boos. And it didnt seem fair.
Why boo the one man who saved the working day?
Read more: www.theguardian.com