The 39 -year-old knocked out Stipe Miocic in the first round on Saturday night to become UFCs newest heavyweight champion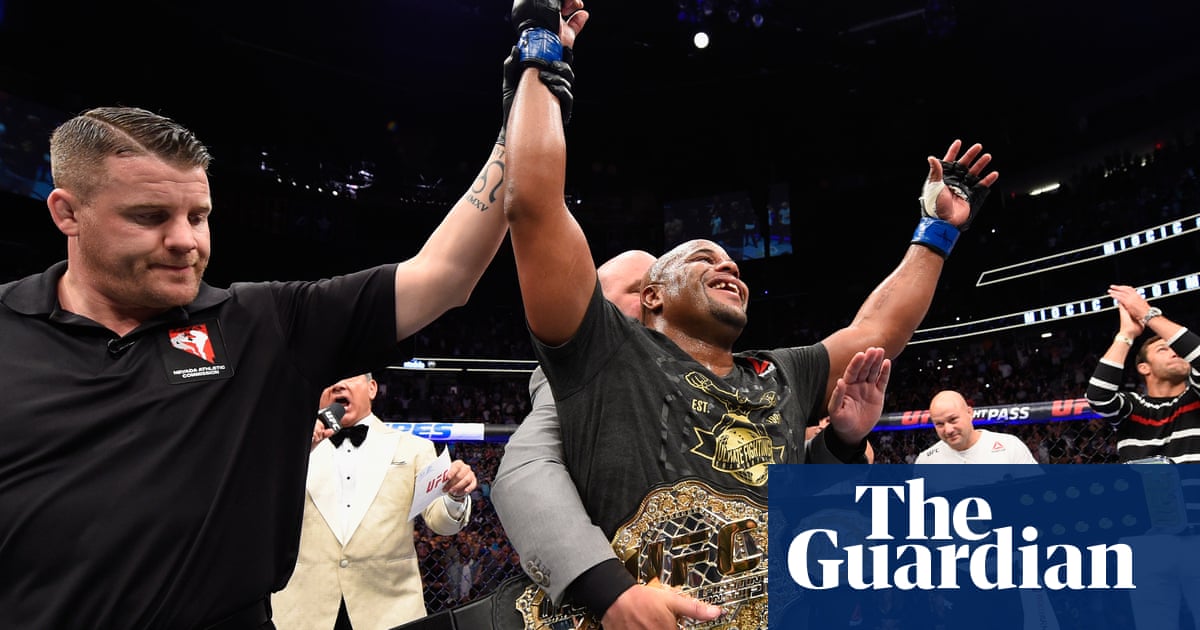 Daniel Cormier could hardly believe his eyes.
Sure, he'd been supremely self-confident he would get the job done. That's why, despite comprising the UFC's light heavyweight championship, he moved up to challenge heavyweight endorse Stipe Miocic in the main event of UFC 226 on Saturday night.
Cormier paced all over the octagon and impeded whining to himself, surely in stupor at what he had just accomplished.
A single, vanquishing right hand in the clinch laid Miocic flat on his back Saturday before a sold-out audience of 17,464 at T-Mobile Arena, and then DC rushed on his adversary, raining blows on his vicious face until the reviewer climbed in at 4:33 of the first round.
" I was a heavyweight for a very long time and I left the division before I knew what I could become. Now, I know the answer, I'm the brand-new endorse !" said Cormier( 21 -1 ), who was the UFC's No 2 heavyweight when he ceased down to light-colored heavyweight in 2014 rather than challenge his best friend, heavyweight champion Cain Velasquez." I am 39 years old and I've been second many times but today I have accomplished everything I ever wanted.