The red-headed Mexican won a close, often tense but uncontroversial decision over Daniel Jacobs in their middleweight championship unification fight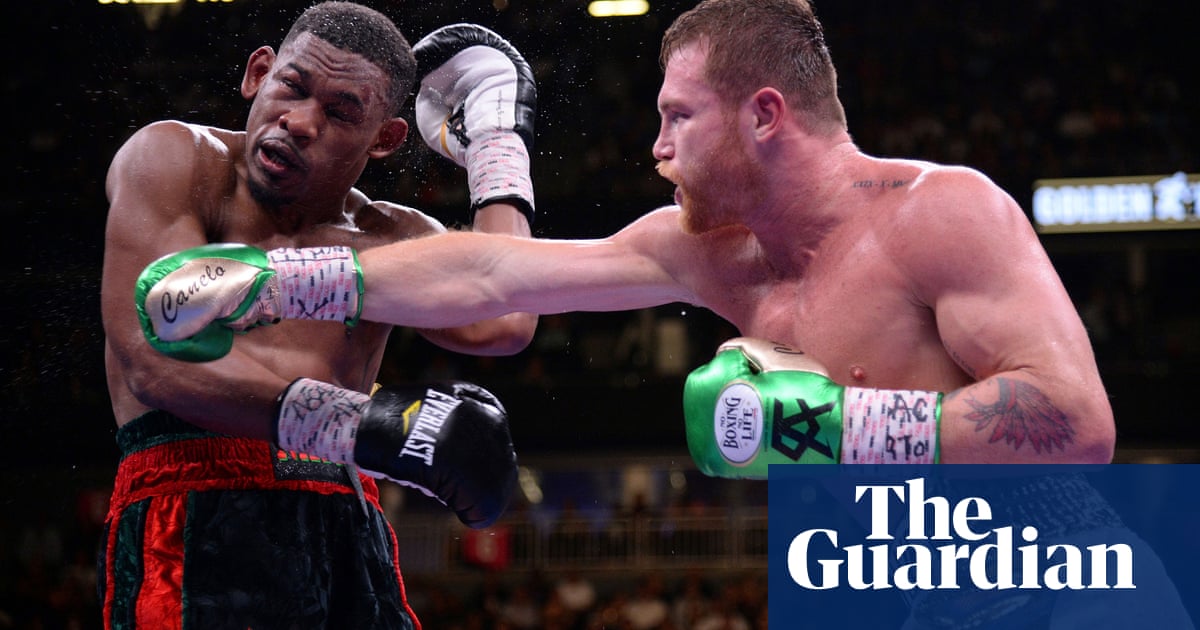 Saul 'Canelo' Álvarez won a close, often tense but uncontroversial decision over Daniel Jacobs in their hotly anticipated middleweight championship unification fight on Saturday night before a rollicking Cinco de Mayo weekend crowd at T-Mobile Arena in Las Vegas.
Ringside judges Dave Moretti and Steve Weisfeld turned in cards of 115-113, while Glenn Feldman scored it 116-112. (The Guardian had it 115-113 to Canelo.)
Álvarez (52-1-2, 35 KOs), added Jacobs' IBF belt to the WBA and WBC titles that he won from Gennady Golovkin in their second encounter last September. Four years after capturing the lineal title from Miguel Cotto to establish a foothold in the division, the redhead from Guadalajara has all but cleaned it out.
"It was just what we thought, we knew he was going to be a difficult fighter," said Álvarez after winning for the second time since signing a five-year, $365m deal with the streaming service DAZN. "It was just what we thought because of the style of fight that he brings, but we just did our job."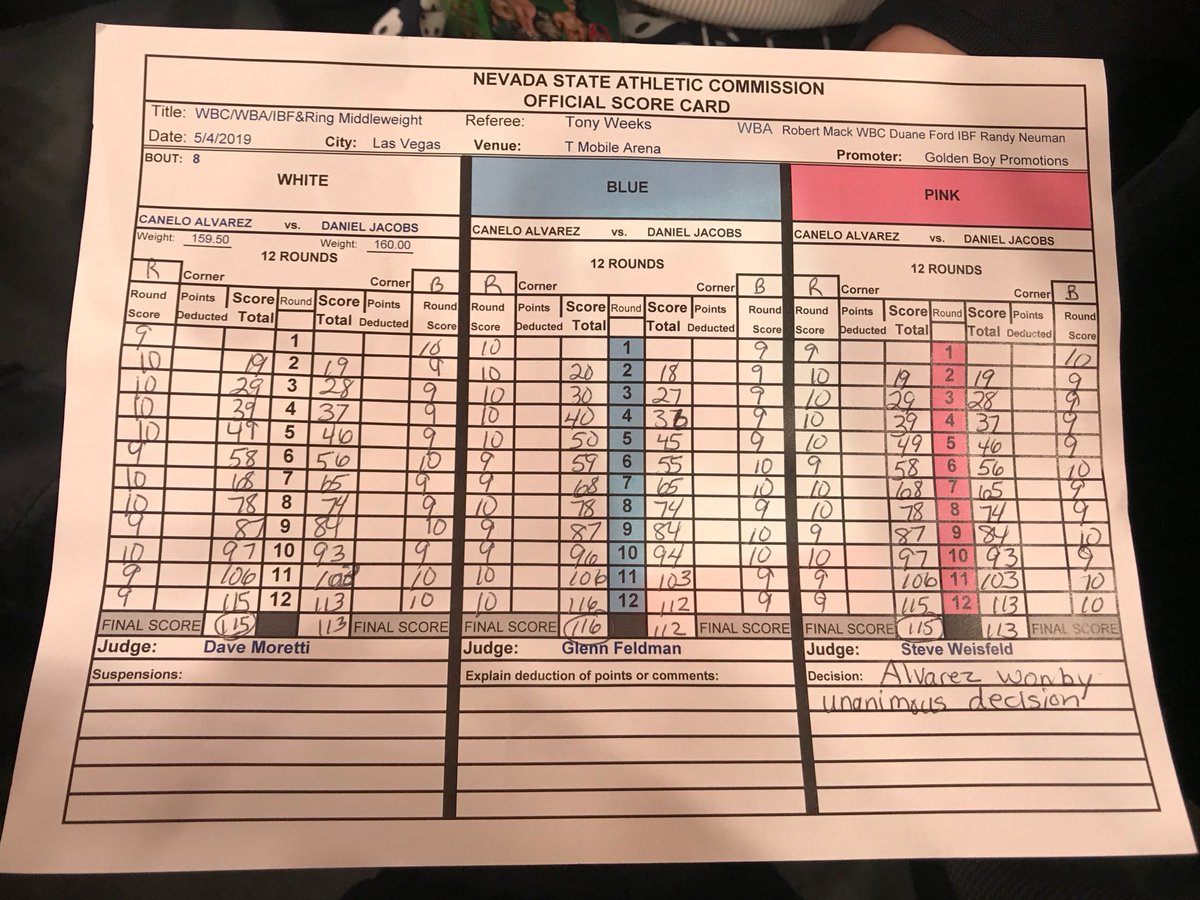 Jacobs (35-3, 29 KOs), who went off as a 6-1 underdog, had trouble finding the elusive Álvarez for long stretches of the fight before tweaking his tactics and coming on strong in the second half, landing 131 of 649 punches (20%), compared to 118 of 466 (40%) for Álvarez, whose patience, poise and exquisite technique were on full display for 12 rounds.
"I feel accomplished, l feel great. I have to go back to look at the tapes to see exactly what the judges thought," an upbeat Jacobs said. "They said to me [in the corner] that I was up, so I was still pushing forward because I wanted to finish strong. He's a tremendous champion, and I tip my hat to him. I gave my all out there."
Álvarez was the more active fighter from the opening bell, defiantly stalking the the 5ft 11½in Jacobs despite his three-and-a-half-inch advantages in height and reach. The Brooklyn native was able to use his rangy left jab to keep Álvarez at bay, but scoring with consistency was a different matter as his pursuer used deft upper-body movement to make his opponent miss again and again. By the third Jacobs was already looking gun-shy and confused while the composed Álvarez appeared completely at ease, happy in his work as he strode through the bigger man's punches.
"He was a fast guy, very slippery," Jacobs said. "It definitely took me a couple rounds to get my wits about me, to figure out his rhythm, because he's a pot-shotter."
Read more: www.theguardian.com