Saul Canelo lvarez edged a majority decision over Gennady Golovkin in Saturday nights epic sequel to last years highly controversial split draw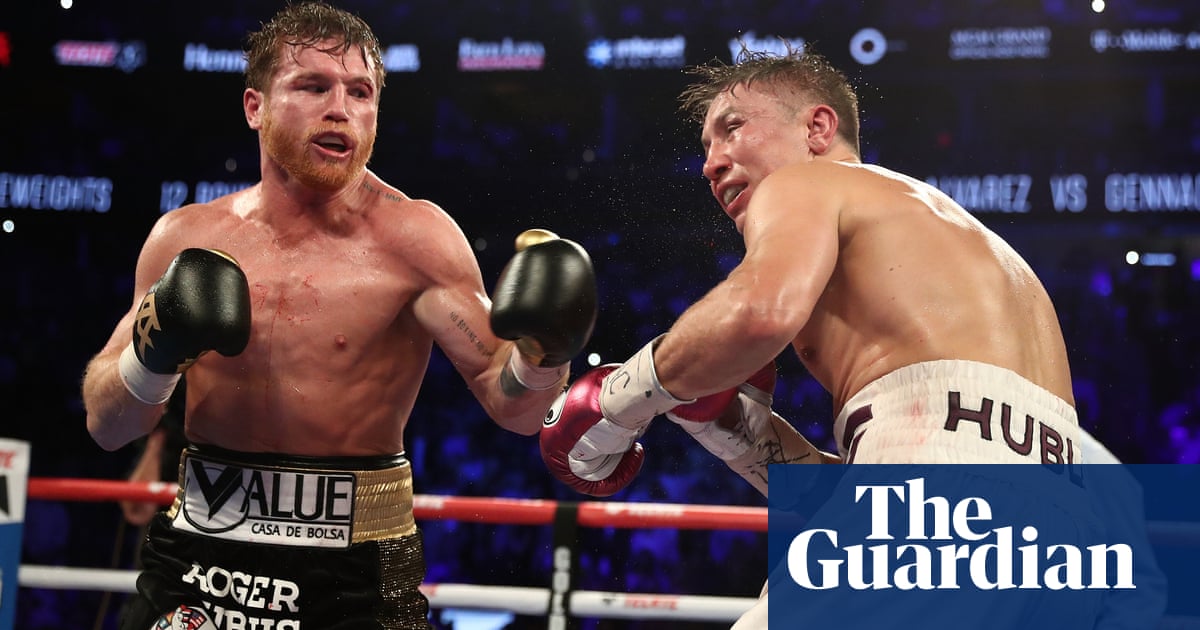 The Mexican superstar Saul 'Canelo' Álvarez scored the signature win of his career in Saturday night's long-awaited rematch with Gennady Golovkin, capturing the WBC and WBA middleweight titles by a majority decision in a classic encounter that all but guarantees a third installment in May.
Two of the finest pure fighters of their generation treated a sellout crowd of 21,965 at the T-Mobile Arena to a contest of extreme physical and psychological intensity that managed even to surpass their electric first meeting last year, which ended in a widely derided split draw. This one was just as close and not entirely beyond dispute, merely flecked by controversy rather than defined by it. Ringside judges Dave Moretti and Steve Weisfeld scored it 115-113 to Álvarez, while Glenn Feldman had it 114-114. (The Guardian scored it 116-112 to Golovkin.)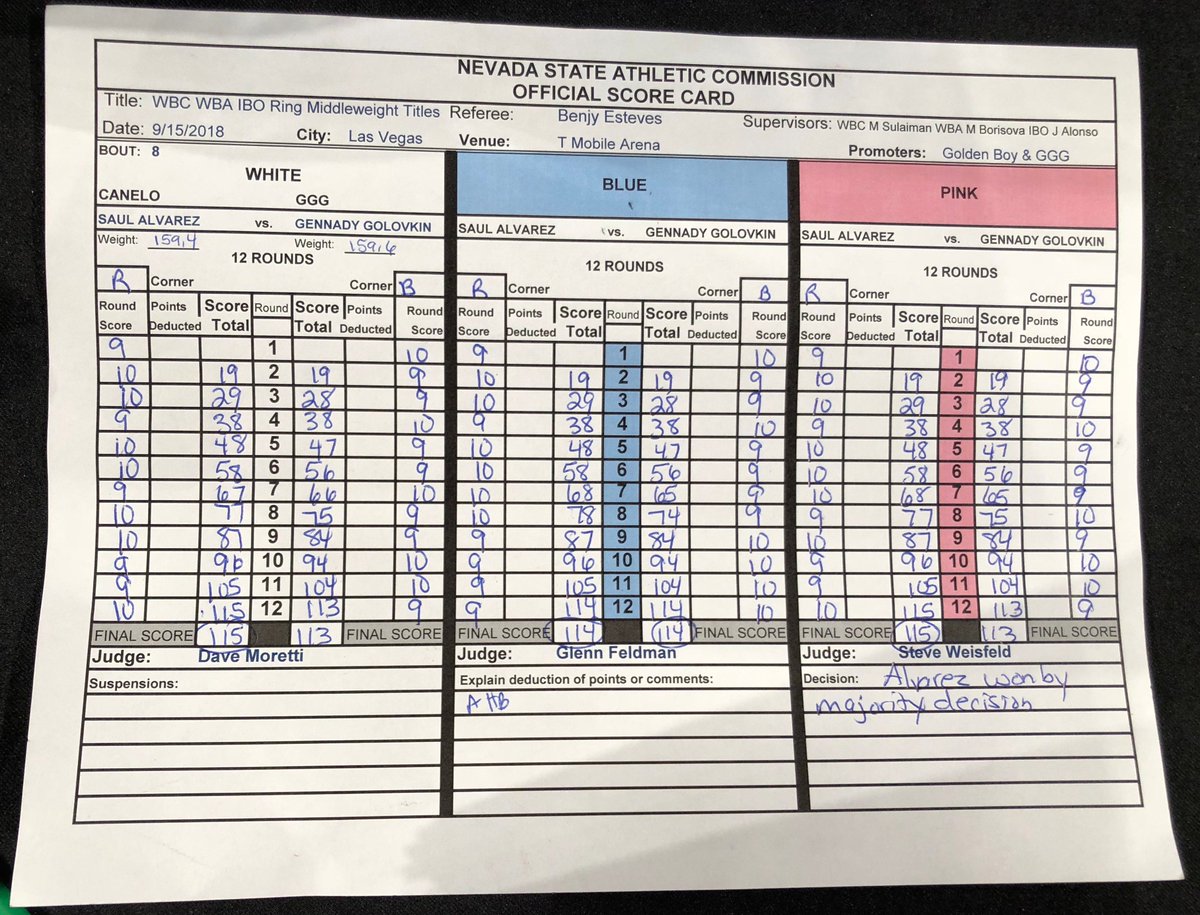 Álvarez (50-1-2, 34 KOs), the popular red-haired puncher from Guadalajara, now adds Golovkin's belts at 160lbs to the lineal middleweight title he earned by virtue of a 2015 win over Miguel Cotto.
"I showed my victory with facts," the 29-year-old Álvarez said afterward through an interpreter. "He was the one who was backing up. I feel satisfied because I gave a great fight. It was a clear victory."
For Golovkin (38-1-1, 34 KOs), the razor-thin verdict marked his first defeat in 40 professional fights, the first at any level since the 2005 amateur world championships, and ended his division-record streak of 20 consecutive middleweight title defenses on level terms with Bernard Hopkins, who incidentally is a minor stakeholder in Golden Boy Promotions, which promotes Álvarez. Afterward the 36-year-old from Kazakhstan, the sport's longest tenured active champion no longer, walked solemnly to the dressing room without remaining in the ring for the customary in-ring interview.
Their first clash, 364 days ago in the same building, had seen Golovkin spend the night methodically cutting off the ring with deft footwork while Álvarez fought off the ropes with varying results. But from Saturday night's first bell the action took on a radically different geometry, playing out almost exclusively in the center of the ring with neither fighter's back touching the edge even once until the middle rounds. Golovkin didn't wait long to establish the jab as his weapon of choice, doubling and tripling it up early while refraining from the heavy-handed combinations that have been his calling card in a career which, until Saturday, saw him finish 34 of 39 fights inside the distance.
A highly tactical opening, with neither man backing down and so little to separate them, began to heat up in the second and third as the fighters started to open up and trade harder shots. Golovkin continued to score at will with the jab, but Álvarez's varied attack appeared to move the Kazakh backward and keep him off balance while the Mexican's educated combination punching laid bare the difference in hand speed.
Álvarez's dedicated body work, which would come to yield dividends in the later rounds, was effective in stemming Golovkin's offensive, yet the longtime middleweight champion absorbed his opponent's best shots with little apparent effect. Both men were countering exquisitely in a series of skirmishes that took on the feel of bullet chess: this was expert-level work from two top operators.
A thudding uppercut by Golovkin rocked Álvarez early in the fourth, prompting a roar from the crowd. He followed it with three straight jabs, then made his opponent pay with a compact left followed by a right square in the stomach. Yet right when it seemed Golovkin was taking over, his work rate began to slow and Álvarez was right there to take advantage.
By the sixth and seventh Canelo was commanding the pace and geography of the two-way action even as Golovkin's jab continued to score, negotiating inside with hooks to the body and combinations upstairs. They traded hellfire in the eighth, showing incredible punch resistance. But it was Golovkin who betrayed signs of fatigue near the end of the frame, breathing with his mouth open and stepping away from the exchanges with atypical consent. Álvarez moving backward landed a left hook flush on Golovkin's jaw, followed by three more shots that whipped the partisan Mexican Independence Day audience into a frenzy. When the bell rang to signal the end of the eighth, Canelo appeared in command.
Read more: www.theguardian.com