The competition was are received by casual devotees but way and field still feels like its fumbling in the dark since losing stellar attraction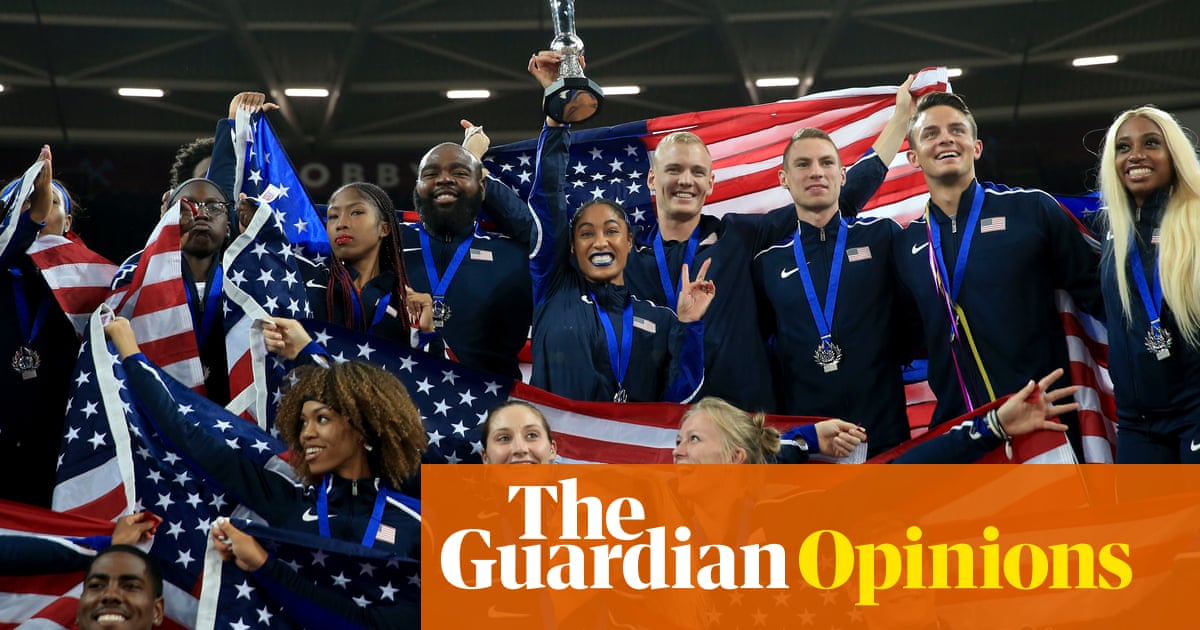 Just under a year ago in London Usain Bolt grabbed the relay baton for the final time in his career, swapped it from his left hand to right and then pressed down hard-boiled on the afterburners. First he soared. Then he hop-skip before, as the pain from a lacerated hamstring reach, sagging to his knees.
It could have been a metaphor for the next 11 months of the boast: the excite of the 2017 macrocosm championships, with its stadia packed and 10 million watching Bolt's and Mo Farah's farewell, replaced by a slowing down and detachment from casual observers.
Right now athletics feels like a sport fumbling uncertainly in the dark, trying to find a way to prepare the public care in the post-Bolt nature. The Jamaican was not only its biggest weapon but its greatest crutch.
And so to Saturday night in the Olympic Stadium, for the inaugural Athletics World Cup- a brand-new and much-hyped eight-nation episode. Formerly again as the first day depicted to a close the British, American and Jamaican teams were squaring off in the 4x100m. Exclusively this time the mentions were very different.
None of the British team who set a national record of 37.47 to take golden at last year's world championships was there. Nor was any of the Americans who finished second or, surely, the Jamaicans. In knowledge nothing of Britain's 10 fastest 100 m athletes was competing- with the team led out by Reuben Arthur, who has the 23 rd-fastest time in the UK in 2018.
Does this matter? You might think so. After all the British Sportings chief executive, Niels de Vos, had predicted that the overall tone "wouldve been" "astonishing". But many of Britain's idols, including Dina Asher-Smith, Laura Muir and Reece Prescod, were missing- together with many other pavilion names including Caster Semenya and American sprinter Noah Lyles, fastest husband in countries around the world this year.
Imagine having a World Cup with no Ronaldo, Neymar and Messi, and with Jermain Defoe up front for England. It wouldn't hover, would it?
And yet British Sportings would bicker- with some reason- that crowding more than half of the London Stadium on a Saturday when England's footballers and cricketers were in action, as well as the Wimbledon women's singles final, was a decent first stab. Sunday had fewer devotees, but they are continuing enjoyed picturing the US team run away with the accolade and the slew of a makeshift British team battling to third.
Perhaps there is something to the idea of unit tournament. After all, racing's Shergar Cup does not attract the best ponies hitherto its team-based occurrence lure big crowds to Ascot. Surely those in the stadium seem to enjoy specific actions. A pal of mine who had expended PS70 on his ticket seemed happy enough for a one-off- although he admitted the sportings was " far from world-class ".
That seemed to sum up the general mood. Reasonably entertaining, interesting format, character and TV coverage leaving a lot to be desired.
But the final judgement needs to wait: until UK Athletics' balance sheet has been properly assessed and scrutinised, until after the impact on the crowd for this week's Anniversary Games is known, and- in the longer term- on whether it makes brand-new love to the play. Ultimately the committee is also needs to create a genuine gift. There is talk of China being interested in hosting in 2020. But how many virtuosoes will be persuasion to turn up in an Olympic year?
Read more: www.theguardian.com