Anthony Joshua cleared the way to a new year showdown with Wladimir Klitschko after completing American Eric Molina in the third largest round to retain his IBF heavyweight title in Manchester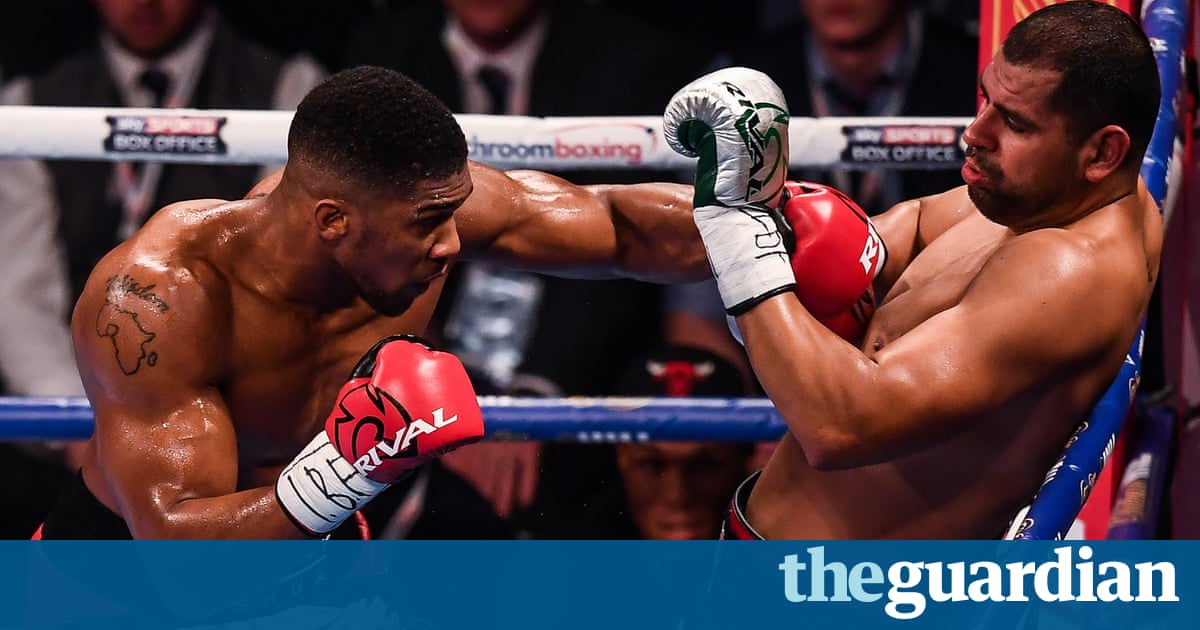 Eric Drummer Boy Molina, a 34 -year-old Texan of quiet disposition and scant accomplishment, said before he stepped into the ring with Anthony Joshua here on Saturday night that he considered the WBC champion, Deontay Wilder who stopped him in nine rounds to be the best heavyweight in "the worlds". As he sank towards the canvas here in round three, he was probably reassessing that judgment.
On a darknes that threatened to measure boxings capability to alter bad behaviour on the undercard, two gentleman heavyweights did their happening in the main event with all the quietude of a Sunday church service until Joshua exploded a poisonous right on Molinas chin in the third largest round. One more assault thrust the American to spin into his own angle and he was taking farther beating when the umpire called a gracious halt.
Molina more hesitant, even, than Charles Martin, the American from whom the Londoner ripped away the IBF title in April, and someway short in ability of another horizontal heavyweight from across the seas, Dominic Breazeale, who at the least lasted into the seventh round two months later.
Now Joshua has to step up. There will be no more soft touches , no more learning combats with a world-wide entitlement belt around his waist. The promoter Eddie Hearn, grabbed to microphone to tell the 21,000 devotees who had stood after midnight: Id like now to delivering Wladimir Klitschko to the ring, and Im officially announcing the fight against Anthony Joshua at Wembley Stadium on 29 April.
Klitschko requested the audience: Do you want to see a big battle? Do you want to see two Olympic endorses in there? You got it. The receipt was rapturous.
There was heavyweight royalty everywhere in the members of this house: Klitschko and Tyson Fury one awaiting a last hurrah with Joshua, the other maybe already having proposal us adieu as well as the ever-loved Frank Bruno. David Haye was here for Sky, his loud irritant, Tony Bellew, about 10 yards away for the BBC; they deterred their distance. In America, Wilder manned the Showtime microphone.
Read more: www.theguardian.com